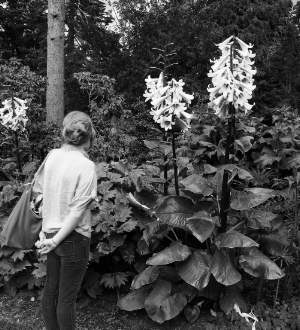 About
Nina Maley CMLI is a chartered landscape architect with over 10 years experience in professional practice. Graduating from Edinburgh College of Art in 2008 with a first class MA (hons) in Landscape Architecture Nina has gained wide ranging experience at the respected Edinburgh design studios of GROSS.MAX. and latterly Optimised Environments (OPEN), where she has enjoyed working on a diverse range of prestigious projects across the UK and internationally.
Nina believes in the creation of landscapes that tell stories. Landscapes that evoke the history, geography and ecology of their context and reflect the communities who inhabit them. Through analysis and interpretation of site specific information her work establishes a sense of place distilled through botanically rich planting and precise attention to detail.
Her work encompasses landscapes of all scales, for a broad spectrum of clients and in collaboration with world renown architecture design teams. As a result Nina has developed a broad technical knowledge, creative flair for conceptual and graphic communication balanced with meticulous project management, all of which she believes are vital to the procurement and delivery of any project.
The portfolio of work featured here is a selection of key projects undertaken while working for OPEN and GROSS.MAX. as well as ongoing personal practice.
[ THE PLOT ] is a space for research, writing and ongoing dialogues on the broader subject of landscape generated by professional and personal enquiry.